Where Is the Sun?
Where is the Sun is a mobile application that helps sun-deprived people find the nearest sunny destinations. Our design merges weather and location information to show where to find sunshine right now, and takes into account forecast information to find out if it will be sunny by the time you arrive.
2013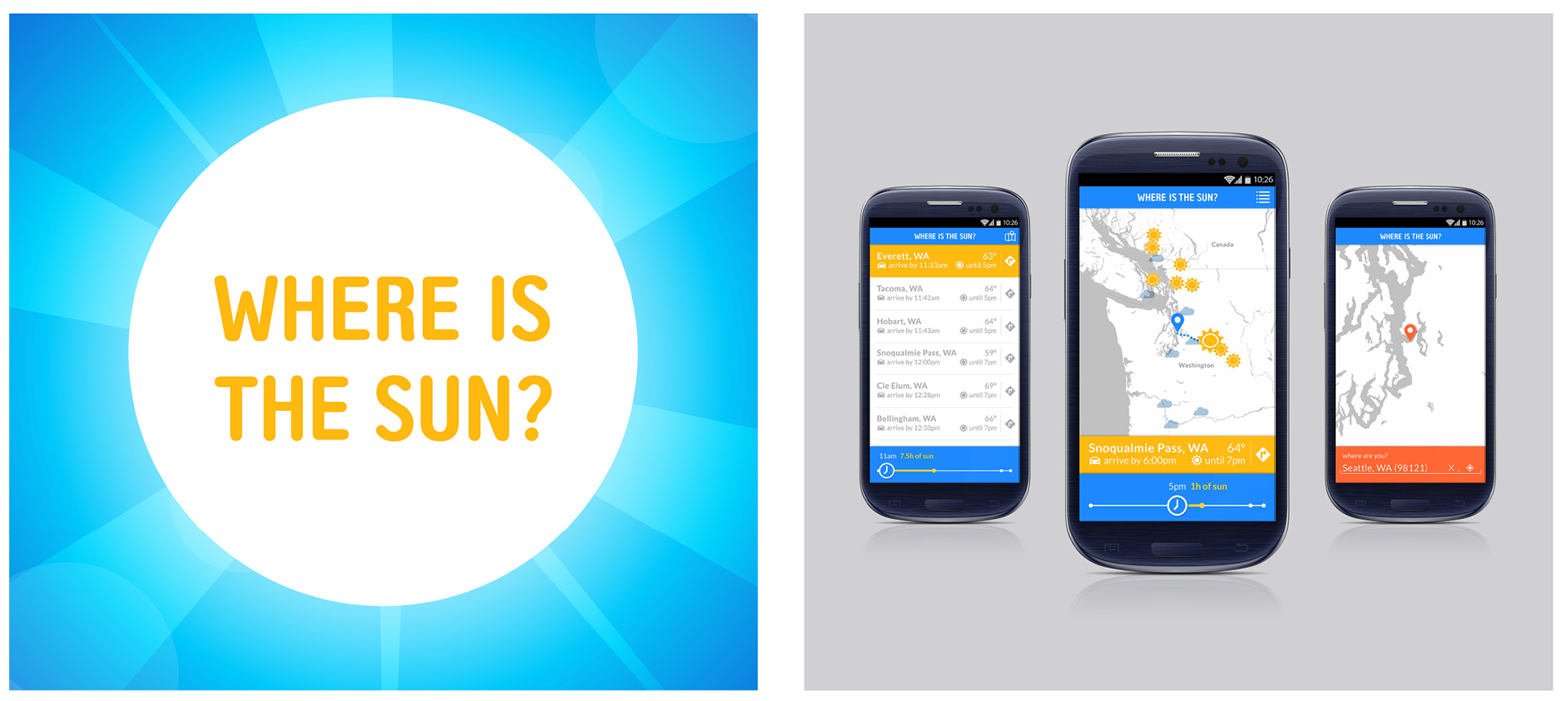 I contributed throughout the brainstorming of the features and information architecture, as well as with UI wireframing and widget design. One of my major learning experiences with this project was learning how to prototype UI elements for various devices in Axure. I created functional prototypes at multiple stages of our design process, in order to perform usability tests to further refine our design direction. As a result of the tests that I ran, and seeing our designs in-context, we ended up making larger touch areas and adjusting other UI elements to be easier to use.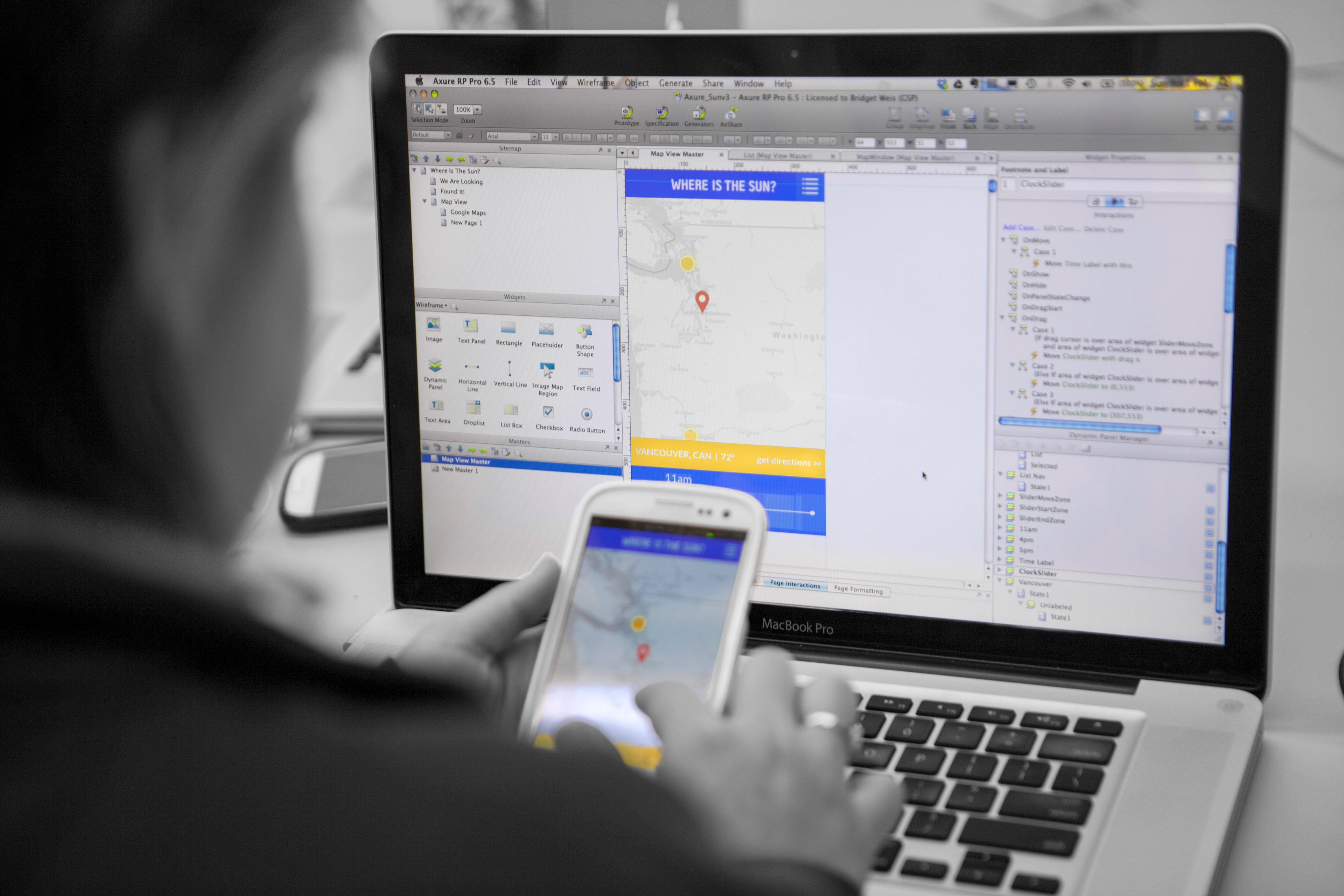 Although prototyping and testing were my primary focus, I was also involved in writing copy and giving pitch presentations. I worked with my project partner to craft a storyboard that conveys the essence of the product, and we worked together to choose locations and actors. While my project partner focused on shooting the video footage, I did all of the video editing as well as the animation in After Effects to further bring our design to life.  
The tools that I used throughout this project include: Adobe Illustrator, Adobe InDesign, Axure, Adobe After Effects, and Adobe Premiere Pro.