INCU II
Incubator / Radiant Warmer Analyzer, Fluke Biomedical
2015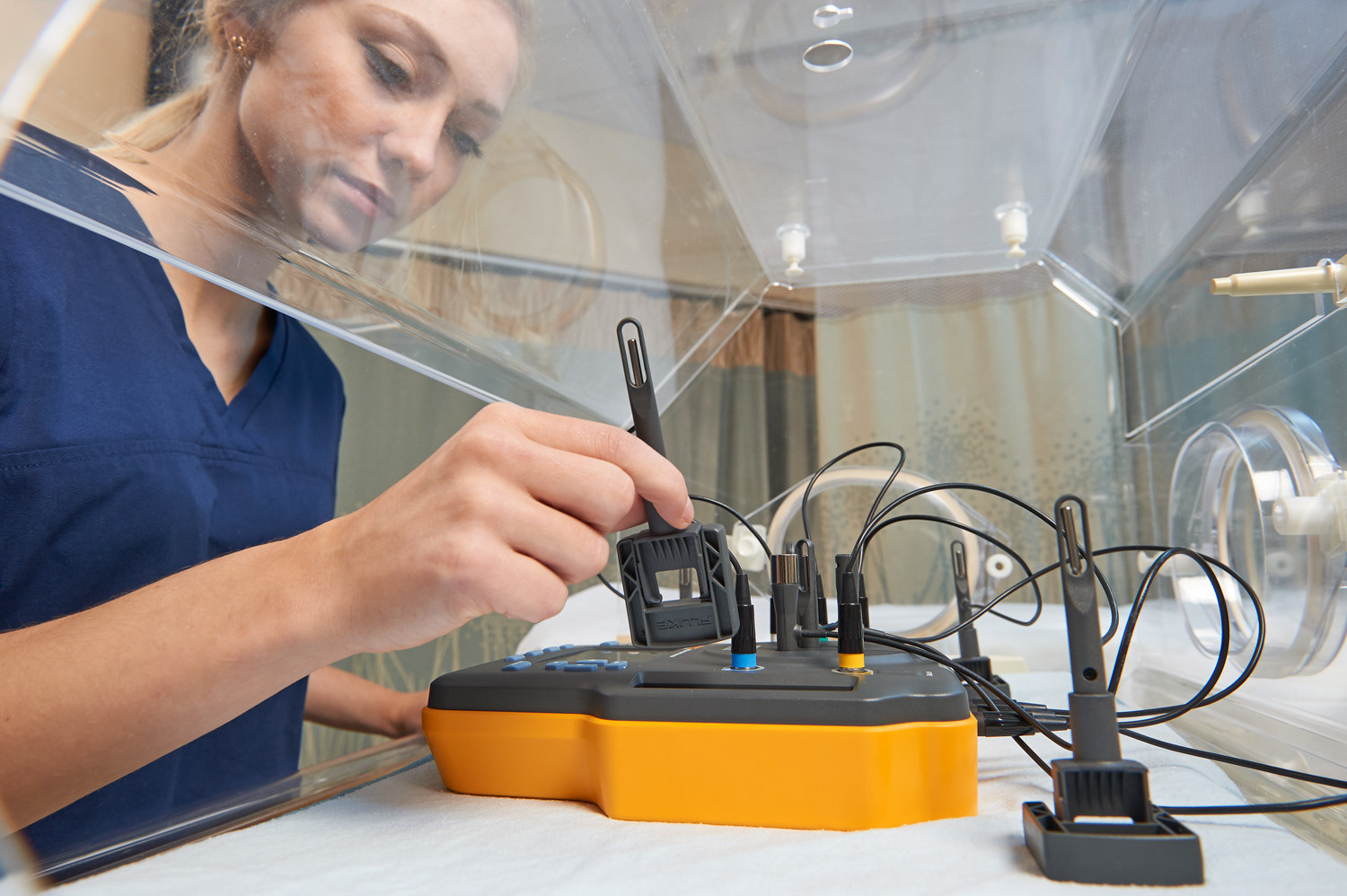 One of the most involved elements of this project was the user research and test standards research required to design an IEC standards-compliant system. In order to better understand the workflow of a typical user I was able to visit and shadow several biomeds, internationally, in their work environment. After understanding the current practices of users, I then worked with my team to examine the new IEC requirements and create easy to conduct test procedures.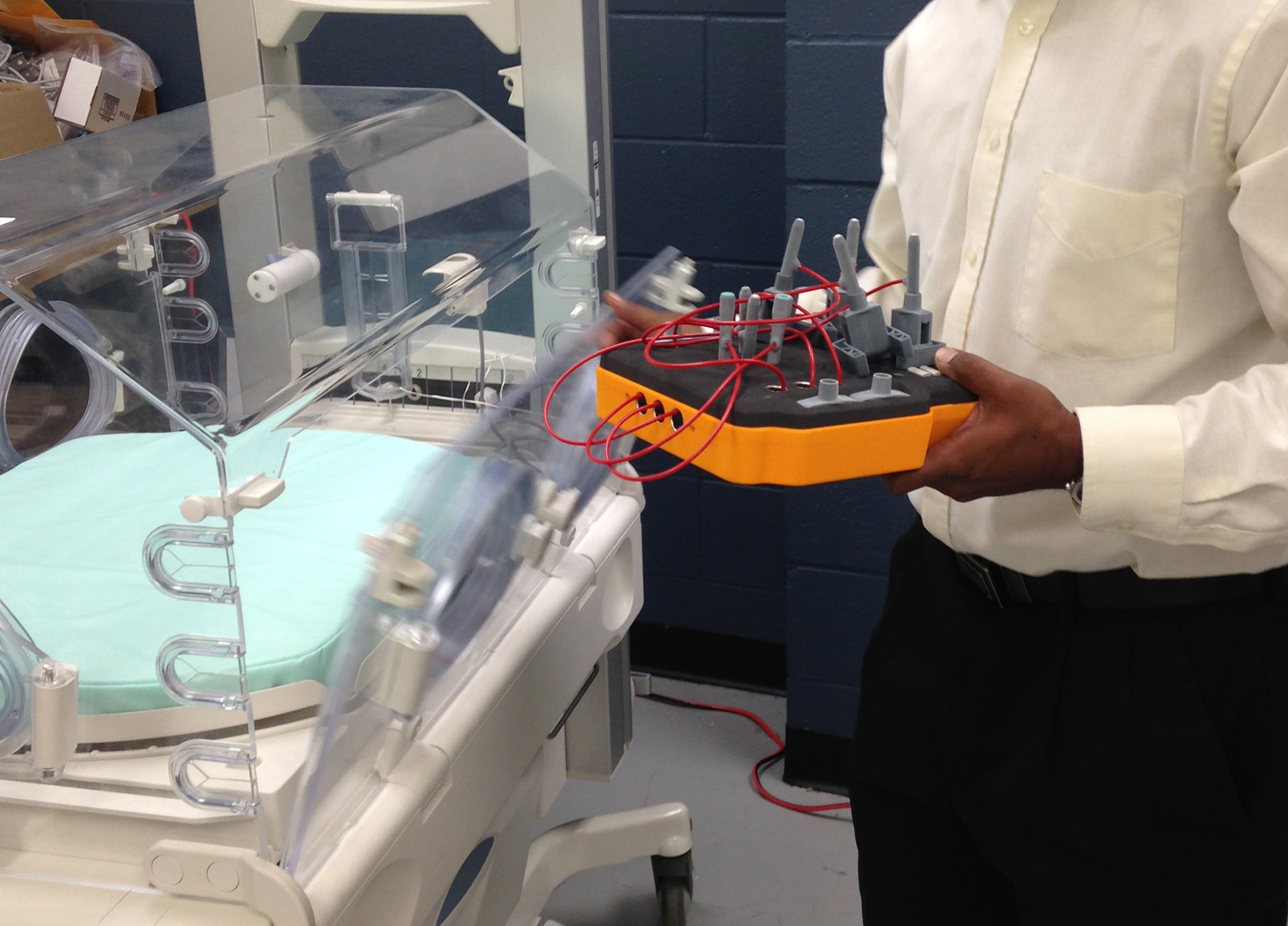 I also worked with the industrial designer on the team to prototype and test the usability of physical device to determine how better to support experience through the language of the procedures.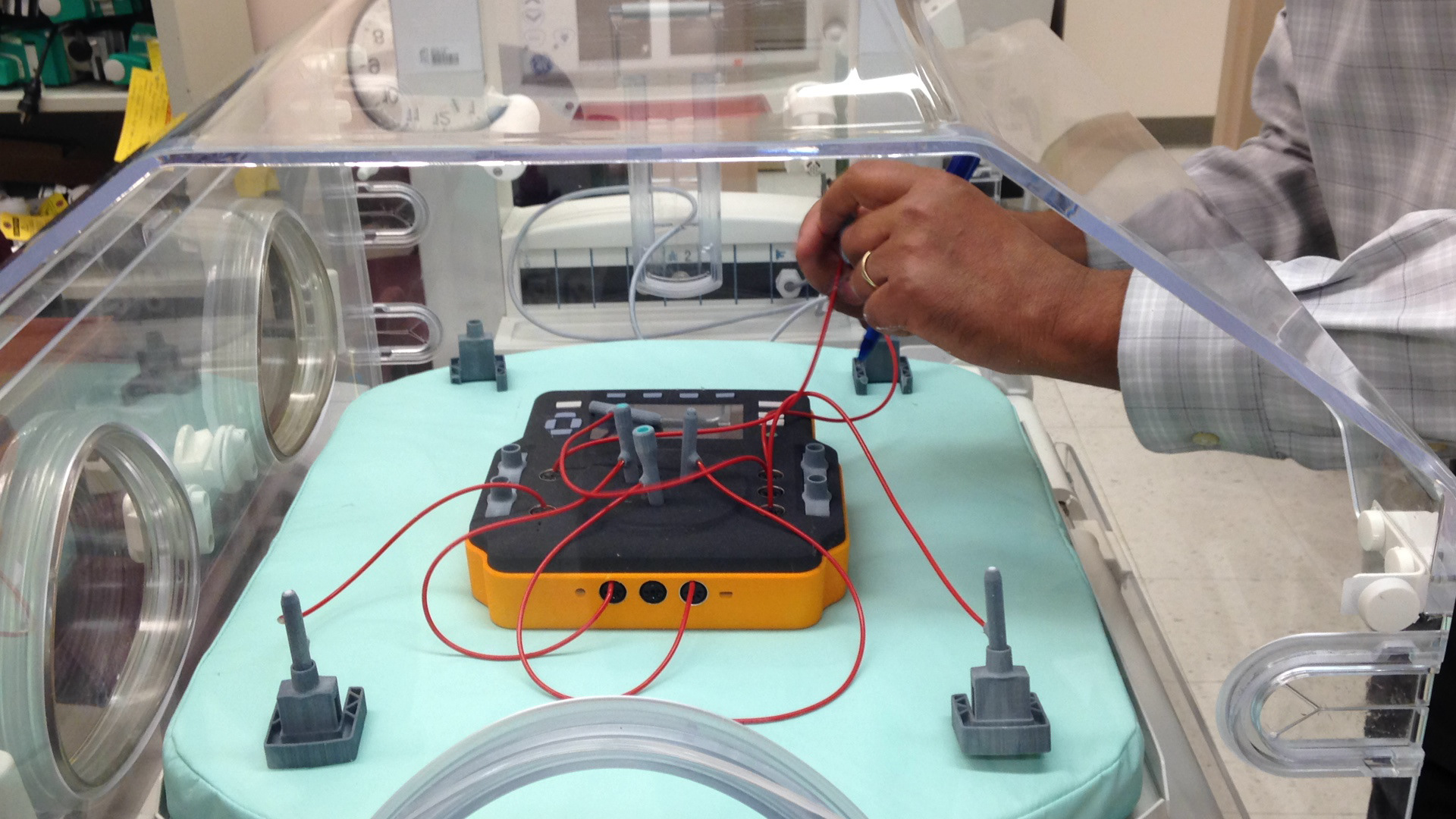 After designing the steps of each test procedure and the information architecture that supports the different types of tests and sequences, I moved into designing the visual elements of the interface. Due to the limitations of the processor, I ended up creating an alpha numeric bitmap font in two weights. I was also able to specify the leading and spacing throughout the interface so that translations would flow nicely within the framework. I created a full set of widgets including an on screen alpha numeric keypad, that I prototyped and tested for ease of use. 
My final output for this product was a 300+ page screen by screen pixel perfect and content accurate interaction and visual design guide, to be used by a remote development team.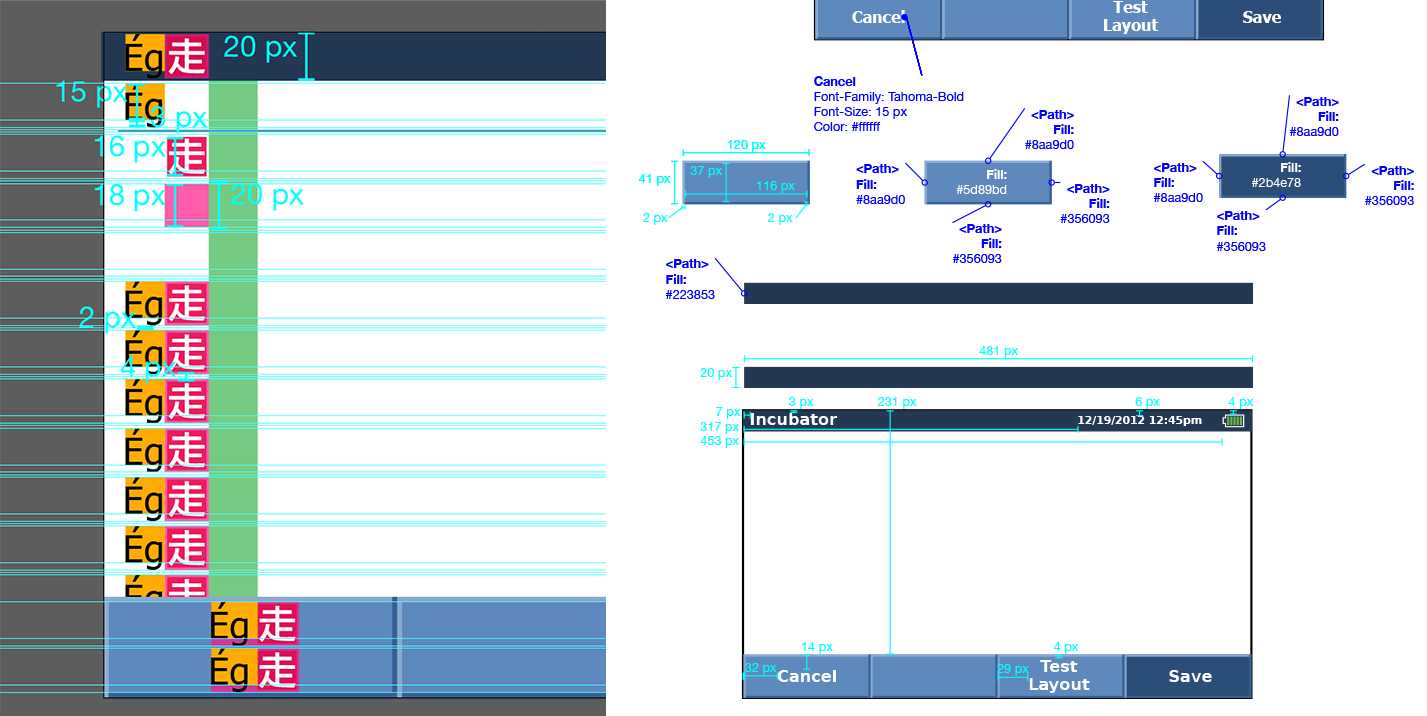 Working on this product has been one of the most rewarding of the many products that I have had the pleasure of being involved with. Not only was I able to conduct face to face user research with many different users, but I was able to really develop each element of the design to the level that I believe the users deserve and was able to see it launch before shifting to a new job as a design educator.