Fluke Connect
The Fluke Connect system of software and wireless tools help increase productivity, lower costs, and maximize uptime. Identify impending motor failure or chiller trouble or streamline panel studies and isolate intermittents more quickly. So easy, little to no training is needed to gather reliable measurements.
2015

Fluke Connect is a cross-platform cloud service that allows users to sync and share the data they collect with their Fluke tools. This next step for the Fluke company has created many interesting design challenges through the process of streamlining an experience that works with several types of tools, each with their own data structures and user work environments.
Throughout my time working at Fluke I had the opportunity to work on various levels of the Fluke Connect project. Along with co-designing interactions for the mobile app, I was one of the lead designers of the design of the web app interface. I worked closely with one of the senior designers on my team to extend the app experience to the web.
I then worked with our visual designer to critique and refine the visual design, and oversaw the documentation of the interface to ease handoffs to the development teams. This was and continues to be an extensive project throughout the Fluke company as more and more products are being brought into the service. I am eager to see more of the products that I was able to work on launch in the coming months!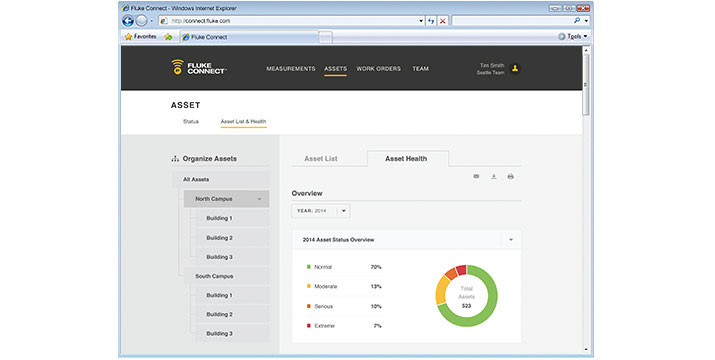 Due to confidentiality I am not able to publish the details of many of the projects that I had the opportunity to work on, however, most of my work was focused on bringing new products into the Fluke Connect system.